Nowadays, everyone wants to live in a lavish home with a beautiful swimming pool in their backyard. It is one thing to enjoy swimming at the comfort of your home and another to maintain your pool. It is inevitable that your pool will get debris and particles, twigs, leaves, and pebbles. But after all the fun and games, you will need a machine like the Baracuda G3 W03000 to clean your pool effortlessly.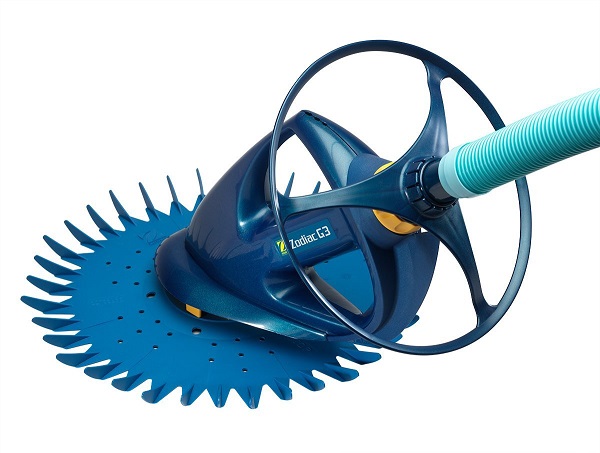 The G3 W03000 pool cleaner is designed to clean your entire pool in just a few minutes. This machine is fully automatic and will work its way around the walls, ladders, steps, corners and the sides with so much ease. This device will remove all the dirt including large leaves and even the finest particles. What you will like most about it is that it can work with low-power water pumps because it can adjust its performance depending on the water flow.
This machine is easy to clean and straightforward to use. Thanks to its simple design with a single moving part, the diaphragm contained in a single cassette. It can also double as a pool skimmer. This machine takes up the task of ensuring that any in-ground pool is spotless.
The W03000 doesn't require special plumbing set up because you can attach it to your existing vacuum line or skimmer. You will also not incur extra expenses on buying add-ons since it comes with a mar resistant 36-foot hose. To prevent the Baracuda from getting stuck on the steps and ladders, it comes with a unique deflector wheel mounted at its front.
Click here to view 996+ Buyer Reviews
What are users saying about the Baracuda G3 W03000?
Users made numerous reviews on the Baracuda G3 W03000. A majority posted about their purchase and experiences with this pool cleaner. With an excellent quarter rating, it either 4 or 5 stars.
The simplicity of its operations is an aspect that users appreciated. The W03000 has the power to leave your pool spotless with little or no effort. It cleans fast and cuts down on the cost of chemicals and electricity.
It also scored high for the fact that you don't need to add an extra booster pump. The G3 attaches to the same connection as your skimmer. However, some users had a few complaints to make. They said that it gets stuck when cleaning raised drains. All in all, a good number of users recommend this machine to anyone looking for a pool cleaner.
My experience with the Baracuda G3 W03000
I bought the G3 W03000 mainly because it was a hassle cleaning my swimming pool every day. It was even harder cleaning it during the holidays. And I am happy to give my opinion on this machine, one year down the line. First, it is durable, and the spares are not expensive. In fact, it is covered by a warranty of 1 year.It couldn't be any easier and faster than with this unit. At high speed, I can run the pump and let the W03000 operate for 3 hours a day. Its low energy consumption saves me up to 40 bucks a month. The best part is that it cleans as deep as 6 feet and cleans even on flat corners.
How affordable and attractive the Baracuda G3 W03000 is in your home.
The Baracuda G3 W03000 is a top selling fully automatic pool cleaner in the market. It only costs for a couple of hundred dollars but under 300 bucks. It is a great choice for anyone with a pool with so many steps, walls, and ladders.
It is also a good complement to a skimmer that cannot clean the pool walls. However, this only works well if the cleaner won't have to rely on the same water lines. At this affordable price, one of the benefits you are likely to appreciate more is that this machine can connect to a suction line or an already installed skimmer.
Comparison between the Baracuda G3 W03000 Advanced and the Pentair K50600 Kreepy Krauly E-Z Vac Suction-Side above Ground Pool Cleaner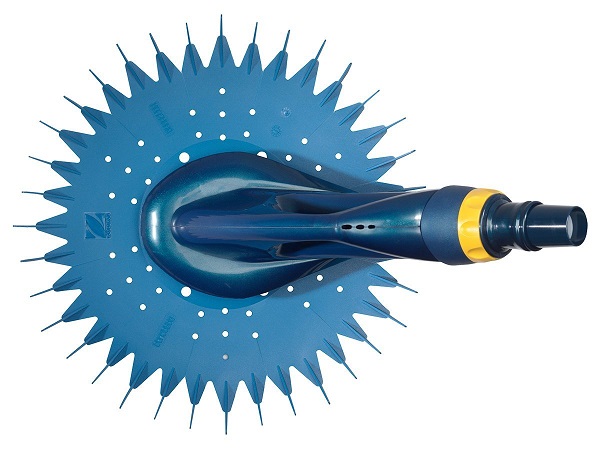 The G3 W03000 costs nearly double as the K50600 Kreepy. The former has a FlowKeeper valve while the latter has the Free skimming valve. Both of these valves automatically regulate the water flow for proper cleaning. There is only part moving technology which is a large durable diaphragm in the G3 W03000 and a flapper in the K50600. While the K50600 makes a random pattern clean your entire pools floor, the W03000 goes beyond to clean the walls and steps. These two pool cleaners are efficient in their process and will work at minimal cost and leave your pool sparkling clean.
Benefit and feature of the Baracuda G3 W03000
It is a powerful and quiet pool cleaner that works with low- speed pumps for optimum efficiency.
Capable of vacuuming small to medium sized debris and dirt. In turn, it leaves your flow, steps, ladder, and floor spotless.
The FlowKeeper Valve comes in handy for regulating water flow. This ensures that even if you use a low power horse pump, the cleaning process is efficient.
The wheel deflector enables this machine to clean thoroughly even in tight corners.
The Quick release cassette is patented and provides easy cleaning process.
Easy installation.
There is a 36 Fin Disc that increases adhesion to your pools surface. Thus ensuring that the unit doesn't get hang up on ladders and stairs.
The 39-foot long –Life Hose is scuff resistant, and it eliminates scuffs on any or your pools surface.
I year warranty.
The one-moving-part technology, the diaphragm, is very durable.
Pros
Durable and affordable
No wheels or complicated gears needed
Cleans even in tight corners
Installation is easy
Cons
Large leaves may get stuck in the diaphragm
Final Thought
The Baracuda G3 W03000 is a pool cleaner that will leave your pool sparkling in just a few hours. It costs a few dollars and comes with a wide array of benefits. Being a quality machine, you can be sure that it will last for long before it wears and tears. In fact, it is one of the leading pool cleaners in the market and is very reliable. Therefore, if you are putting too much effort and resources cleaning your swimming pool, then why don't you buy the W03000? It will put all your worries to rest.