If cleaning the pool every now and then does seem like a tedious job to you and it takes up a better part of your day, behold Smartpool NC22 Robotic pool cleaner- the ultimate solution to all your pool cleaning needs. Not only does it help you clean you pool in a remarkable manner, it saves you quite a lot of precious time as well as efforts that otherwise were being spent in your pool maintenance.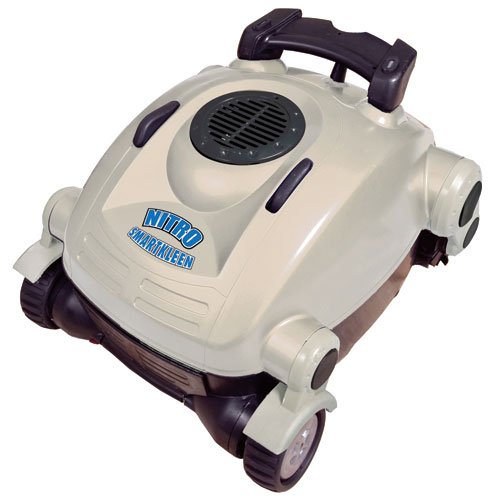 This robotic pool cleaner has been smartly designed to work with all type of pools and pool floors. So whether you have a small pool floor to be cleaned or a large shallow pool to be maintained, the NC22 SmartKleen is a pro cleaning device that is able to do its job well with a powerful motor, slip free traction and highly efficient vacuuming. Its built in features and special functions allow it to be easily operated under water without having to worry about the dirt being spilled into the water.
So if you have a party the next day or just want your pool to look clean within a few minutes, the NC22 Smartpool robot pool cleaner is definitely what you can rely on.
Features and Benefits of the Smartpool NC22 SmartKleen pool cleaner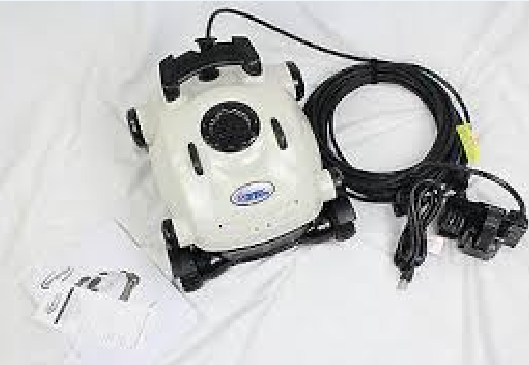 It has a lightweight Design and easy maneuvering
It has a floor specific cleaning good for all types of floorings including fiberglass.
Quick drain function enabled
It is equipped with intelligent navigation, allowing it to change directions without walls.
Powerful direction driven motor for efficient cleaning operation
Energy efficiency enabled through automatic shut-off function.
Easy dirt removal with secure bag to avoid any spillage.
Pros
It is very effective and easy to operate
Intelligent navigation allows total floor coverage. The swim time of 2 hours helps clean the pool effectively.
Quick drain system facilitates lightweight removal.
Lightweight and easy to store.
Cons
Issues with previous models (older than 2015).
Durability might be an issue in the previous models of the cleaner.
How affordable SMartKleen NC22 for your swimming pool
This Smartkleen robotic pool cleaner is lightweight and compact but at the same time, delivers a tough and high performance quite smartly. Its brilliant design and revolutionizing tech that enables it to move around any type or shape of pool is what really makes this cleaning device very special. Be it ground above or the in ground pools- the NC22 cleaner from SmartKleen offers an unprecedentedly exceptional value for every penny that is spent on it.
As compared to other pool cleaners with even lesser functionalities, the NC22 pool cleaner costs even less, less than 400 bucks. Keeping in mind the amazing features as well as the durability, the pool cleaner can definitely be ruled in as a great affordable choice for any pool host or enthusiast.
Why the Smartpool NC22 SmartKleen might be the Best choice for your pool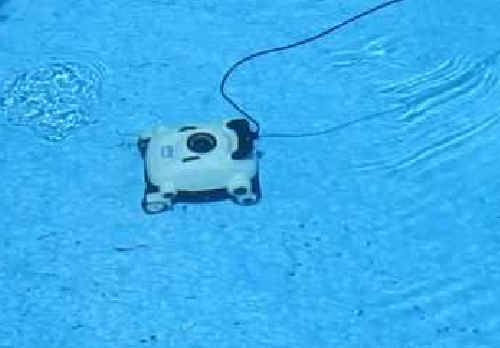 This Pool cleaner from SmartKleen is a power packed compact cleaning device that might deceive you with it small looks but proves to be high on every evaluated aspect. It is truly a revolutionary product for floor specific cleaning while its lightweight design and easy operation make it the best not only in its range, but beyond as well.  It is designed specifically for cleaning aboveground and smaller pools up to 14′ x 28′ x 6′ deep. The intelligent navigation technology allows it to change direction automatically without having to use walls for the direction change. It is designed for all surface cleaning – concrete and fiberglass pools which is why you can use it every now and then irrespective of the pool type or flooring. With its high performance and durability, it might just become the tool that you can bank upon for a clean pool.
Click here to view 30+ Buyer Reviews
Comparison SMartKleen NC22 with Aquabot ABREEZ4 X-Large Breeze Robotic Pool Cleaner
Both the SMartKleen NC22 as well as the Aquabot Breeze have been designed and engineered in a manner to allow cleaning action in any type or shape of pool. Both of the cleaners have very powerful motor and pretty smart navigational features, allowing them to deliver efficient performance. The Aquabot has its own advantage of being able to go almost 50 feet under while the SmartKleen NC22 can detect spots automatically, cleaning every bit of your pool effectively.
The Aquabot however has been priced relatively much higher than the SmarKleen pool cleaner as the price difference is marginally above $100.
My Experience with Smartpool NC22 SmartKleen Robotic pool cleaner
I was a bit skeptical at first when I was looking to go for a pool cleaner and didn't really plan on ending with the NC22 model. I had my budget as well as requirements according to which the NC22 seemed to be the best option (the mixed reviews had held me back).
I have owned this device since the past 2 years and needless to say, I am a very happy customer. I get a lot of pine needles in my pool which is really a huge a nuisance. After purchasing this little man all, I had to do was to plug in the robot and let it swim for about 1-2 hours. The automatic 2 hour shut off and the extra large filter bag have made my life so much easier. The unit is also easy to maintain and clean. Just dump the contents of the filter bag and use a hose to do some final cleaning. You can put the bag back in and viola… it is always ready for the next clean. The only problem that I have faced is with the cord. It gets tangled up pretty soon but if used as said in the instructions, it operates pretty well. However, I have heard that the recent models do not have that issue at all, even better!
Final thoughts
The SmartPool NC22 cleaning device is compact package that delivers the best in affordability, durability as well as performance. All you need is two hours before you start your pool activity or party and you can get a clean and tidier pool for the fun to begin. After all, you wouldn't want to miss out on a great smart function enabled and intelligent navigation laced pool cleaner costing around 300 bucks only, would you?