The Zodiac Ranger Suction Side Automatic Pool Cleaner is an above-ground pool cleaner that's unlike other popular models. It's not a robot and it's not like any simple pool scrubber or brush. The Zodiac Ranger is a hand-held cleaner designed to remove dirt using powerful suction power. Find out if this device can clean your pool or it's just another crazy cleaning contraption that you can do without.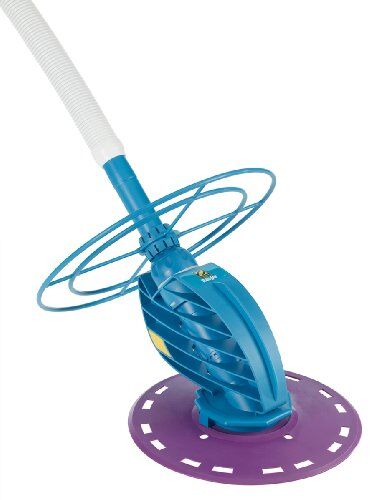 Noticeable Features of the Zodiac Ranger Suction Side Pool Cleaner
Cleans above ground pools but not for soft-sided pools

Can clean up to 72 inches

Has only one moving part

Works quickly and quietly

With deflector wheels to avoid obstacles

Will arrive pre-assembled

Comes with 32-feet feed hose

With ADG discs to easily glide along the bottom of the pool, sides and on steps

With Flowkeeper Valve

With Insta-Skin Compact

Easy to use and maintain
Key Features of the Zodiac Ranger Suction Side Above Ground Pool Cleaner
For above-ground pools
The Zodiac Ranger is for above-ground pools only and is not for Intex pools with soft walls and other pools of the same kind. You can use this on sturdy pools and in fountains or fishponds. It will work up to 72 inches long pool.
Single moving part
This above-ground pool cleaner only has a single part. This means that it's simple to operate and won't be as noisy as other mechanical pool filters. It also cleans dirty pools fast and since this works quietly, you can still enjoy your serene weekend off.
And because there is only one single moving part, it is easier to assemble. No need to use tools or special equipment just to operate the Zodiac Ranger suction pool cleaner.
With deflector wheel
A very prominent feature of this suction side pool cleaner is the wheel found near the end of the machine. This is known as the deflector wheel; a wheel that will guide the Zodiac Ranger out of obstructions. With this simple feature, your pool cleaner won't be caught on steps, corners, and ladders. It will glide efficiently at the bottom of the pool without stopping.
Long feed hose
Another impressive feature of this pool cleaner is it has a very long hose which will suck out dirt, grime and even algae from dirty pools. This hose is 32 feet and thus enough to move across a regular-sized above ground pool.
Comes pre-assembled
One of the most common worries of DIY pool cleaner users is that the equipment will arrive in a disassembled state. Assembly takes time and often leads to the poor performance of the machine. But the Zodiac Ranger suction pool cleaner comes pre-assembled so there's very little thing to do. You can install this cleaner as soon as it arrives so you can clean your pool fast.
Self-adjusting valves
This device does not need any fine-tuning. It will automatically adjust the flow control valve which is an important valve that can regulate water flow. This guarantees the improved performance of the pool suction cleaner.
Unique AG Disc
The main disc that touches the pool tile is the AG Disc. This allows the cleaner to glide smoothly on the pool floor. At the same time, it scours the dirt and grime so that the suction can suck these away. The AG Disc is durable and will clean the sides of the pool, around the steps and more.
What Users Saying About the Zodiac Ranger Suction Side Pool Cleaner
People who have used the Zodiac Ranger pool cleaner say that this is easy to use works as advertised and cleans their pool without noise. They compared this with other pool brushes and said that this cleans efficiently by just gliding and works faster.
They also remarked that it's free from noise, therefore, they can enjoy a quiet day outdoors as this pool cleaner works over time. Water quality is good but there are some complaints that it cannot vacuum large particles, leaves and large objects.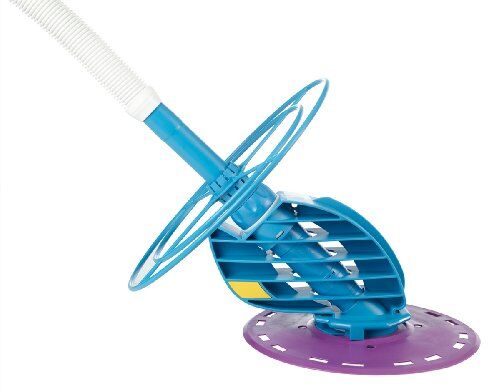 This vacuum pool cleaner is made only for removing dirt and algae from the pool surface. The small parts removed from the surface can be easily picked up by the suction. It is pointless to remove larger objects because these won't fit the suction ports of the AG Disc.
Looking for Zodiac Pool Cleaner Troubleshooting Guide?
Compare VINGLI Automatic Suction Side Vacuum Vs Zodiac Ranger Suction Side Pool Cleaner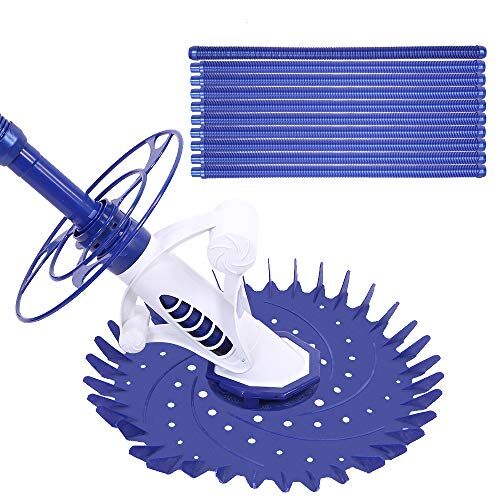 Another popular pool cleaner is the VINGLI Automatic Pool Cleaner which also operates using suction. The difference from the Zodiac Ranger is the design of the cleaning disc. The AG Disc found on the Zodiac Ranger is smaller and has round edges. The VINGLI pool cleaner has jagged edges meant to clean better and more efficiently.
Disadvantages of the Zodiac Ranger Suction Side Automatic Pool Cleaner
The Zodiac Ranger has impressive features but also comes with some flaws. For instance, the suction tube is small therefore it cannot accommodate larger debris, leaves or other pool dirt. The machine is made from plastic hence this may not last long especially when this is used regularly. This pool cleaner is only for above-ground pools and will not work with other types of pools as well.
Verdict
The Zodiac Ranger automatic above-ground pool cleaner works using suction power. It can scrape pool floors as well as other smooth surfaces like steps, sides and flat obstacles but won't be able to pick up very large dirt. If used to vacuum leaves and other large debris, these can get stuck inside the hose.
But aside from this potential mishap, the Zodiac Ranger works well on removable dirt on pools. It will glide effortlessly to clean large-sized pools with its 32 feet hose. It comes with a valve that lets you regulate water flow and enhances the performance of your suction.
The Zodiac Ranger may have some flaws and some missing features but in the end, it is a good above-ground pool cleaner you should try.